Uniform

 
At BGLC we believe uniform is important for several reasons:
It encourages the students to "dress for success", to feel pride in the school and feel part of the school community.
It reduces the scope for competitive dressing, which can be a source of much unhappiness for some children. By creating a common identity amongst all students, regardless of background, uniform can act as a social leveller. It can reduce bullying and peer pressure to wear the latest fashions or other expensive clothes
It is practical and relatively inexpensive.
It helps to promote the ethos of our school
In Years 7-11 we expect all students to wear full school uniform.
We want to make sure that students and parents are completely clear about what is, and is not allowed so that money is not wasted by purchasing inappropriate items.
We strongly recommend that all items of uniform are named so that they can be returned to the student if lost.
Click here to view our campus Uniform Policy
Rules
If a student attends school in uniform that does not comply with our guidelines they will be asked to change into other items provided by the campus, or asked to remove an item that is inappropriate. Failure to comply with a request will lead to further sanctions.
Jewellery
One pair of small sleeper or stud earrings is permissible
No tongue or facial piercings/rings /bangles/bracelets/necklaces
A standard watch is permissible—but not an iphone/apple watch
Make-up
Light make-up is permitted, however it must be discreet.
No false eyelashes.
If staff decide that make-up is too noticeable, removal will be requested.
Nails
No acrylic/false nails.
No nail varnish (other than clear) is permitted.
Other Accessories
Belts, hairbands etc. need to be plain black and discreet.
Outer Wear- Hoodies may not be worn as a school coat.
All outside wear must be removed in school lessons, assemblies etc
Guide – Specification for Items
Equipment for Learning
In addition to the information provided on the above guide, please note that we also hold many learning resources and revision guides in stock at school for key stage 4 and 5 students. These are all listed on a form in WEDUC, our online payments systems. If you have a Weduc account, please go to the forms tab, then choose:
BGLC Shop List for Learning Resources
How to Purchase Uniform
Non-branded items can be purchased from any retailer, providing they comply with our uniform guidelines. Please refer to the specifications sheet provided.
We work closely with Uniform Direct, our designated supplier for BGLC branded items (Ties/Cardigans/Jumpers/PE tops/PE hoodies), to ensure a provision of reasonably priced uniform. For the convenience of parents and students, there are two ways to purchase items:
Online – from our designated supplier, Uniform Direct: www.uniform-direct.com
(Delivery is free for orders over £29 and all returns are free of charge.)
In store – Direct from the Uniform Direct shop in Leicester City Centre.  54-56 Humberstone Gate Leicester, LE1 3PJ*
Open 9am to 5:30pm, Monday to Saturday.  Tel: 0116 2511844
*The Uniform Direct shop is located next to Sainsburys and should not be confused with another uniform supplier located on the corner of Charles Street, which does not stock our uniform.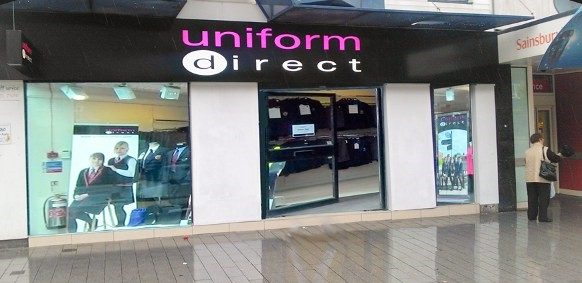 During Term Time – the only stock held on Campus for new items is ties at a cost of £6 each.
Assistance with Obtaining Uniform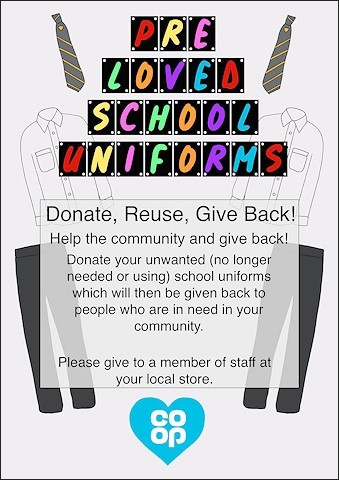 We have limited supplies of KS3 and KS4 cardigans and jumpers, as well as PE T-Shirts and hoodies in various sizes. These have been kindly donated to us by students who no longer need them.
Please enquire at Reception for more information about the items we have available. There is no charge for these items, but a money donation is optional.