"SMART PARENTS"
We are introducing a new service, called "Smartparents", to provide additional access to parents/carers on information about their child's education and schooling.
Click here for a full instruction guide for parents and carers
Click here or on the image below to access the Smartparent URL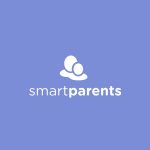 Smartparents provides access to the following information relating to your child:
Homework and classroom resources
Attendance
School calendar
Student achievements
Student behaviour
Student timetable
Please follow the steps below:
Read the guide – to view click here
Set up your own parent account on the smartparents website, via the link on our website-www.brookvalegroby.com
Use the PIN and student user name to link your child's account with yours, known as association.
The PIN and student username will have been sent to you via email.
If you have any problems setting up your account, please contact the school and ask to speak to our IT team; 0116 287 9921 ext 800.

We hope that you will take the opportunity to use this new facility and will find it useful.