International Women's Day is held every year to celebrate women's achievements and campaign for gender equality.
The English faculty is also running a competition in two categories: key stage 3 and key stage 4/5 with a prize of 2 £10 Amazon vouchers.  Students in no more than two sides of A4 need to write a speech explaining why their choice is the most inspirational woman. They can choose a famous woman, or a member of their family – it doesn't matter who she is – use all of their persuasive skills convince us that she deserves that title. Deadline for entries is Friday 16th March 3.10pm. Winners will be announced on the website and in the May newsletter.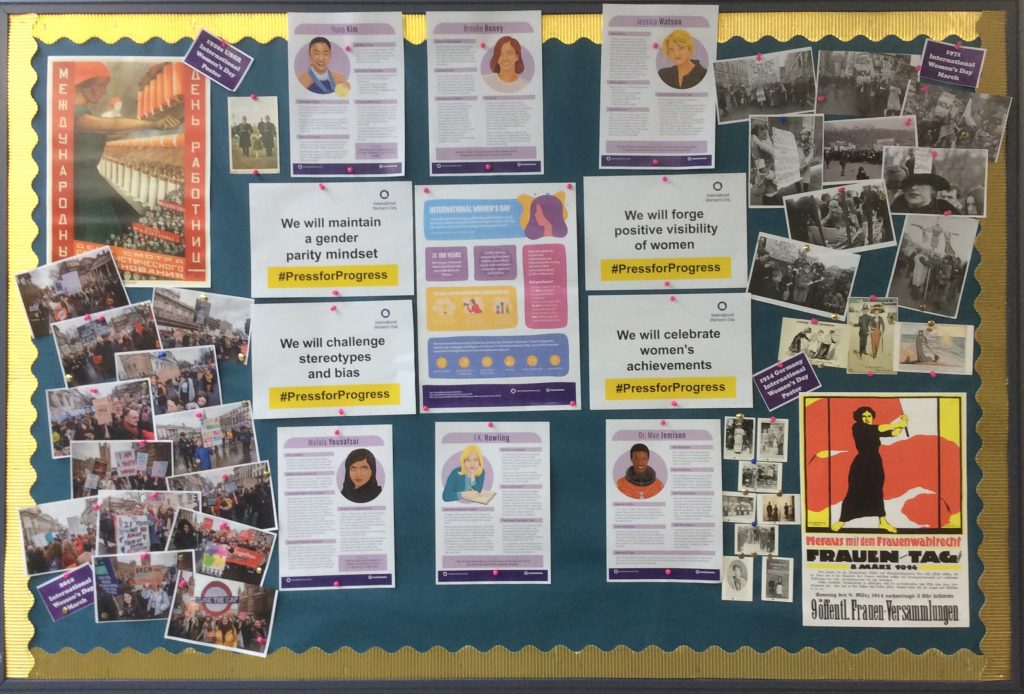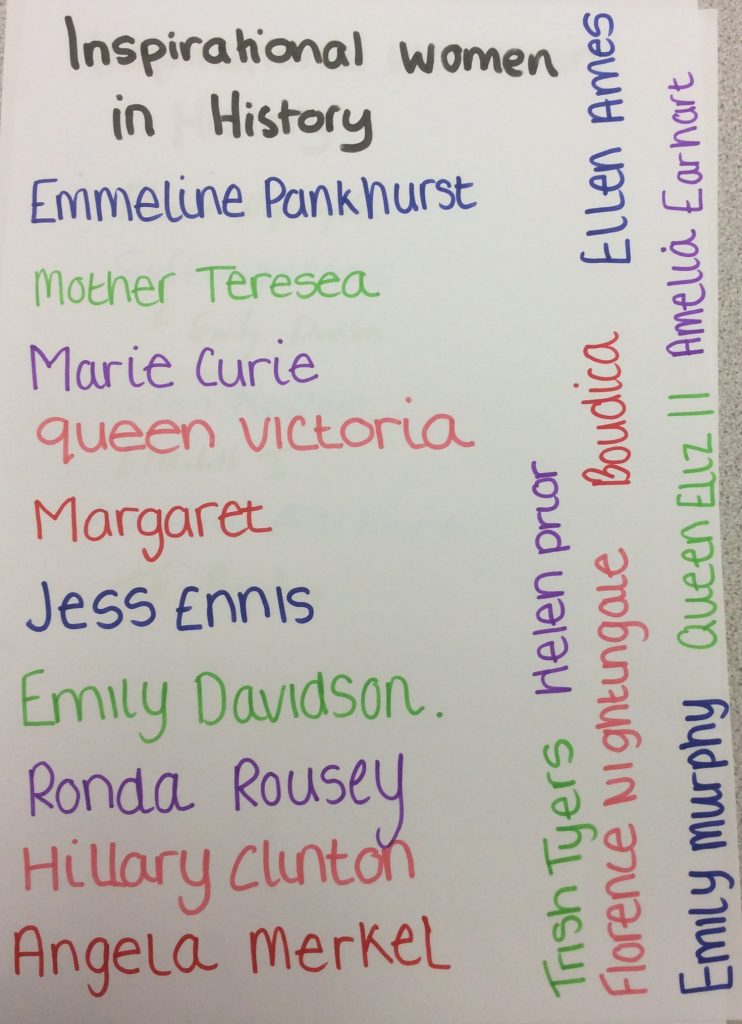 Above left picture: International Women's Day campus display board.
Above right picture: Year 13 students also compiled lists of Inspirational Women in History.
For those who demand to know "well what about international men's day?"
it is on 19th November as it is every year!