Higher Achievers Biolearn Challenge in conjunction with DMU
Two Teams took part. Our KS3 team made up of all girls flying the flag for women in STEM designed a shelter for students to use using a variety of solutions through nature. Great thought went into how they could not only make it sustainable but using Nature's solutions to solve the issues of design challenges.
Our KS4 team designed a way of recycling and cleaning the water that drains from places like the canteen and bathroom sinks.  They planned meticulously ways they can use nature to clean the water so it is safe enough for the Fruit and vegetables in the Peace Garden.
We are proud to announce that our Year 9 team were overall winners of this competition!
Students Summer Henderson, Shree Pardivalla, Madeleine Worton, Khushi Sudan, Stephy Wan, Isabelle Parker and Safi Kone (pictured below with Mr Teece and Miss Gajjar).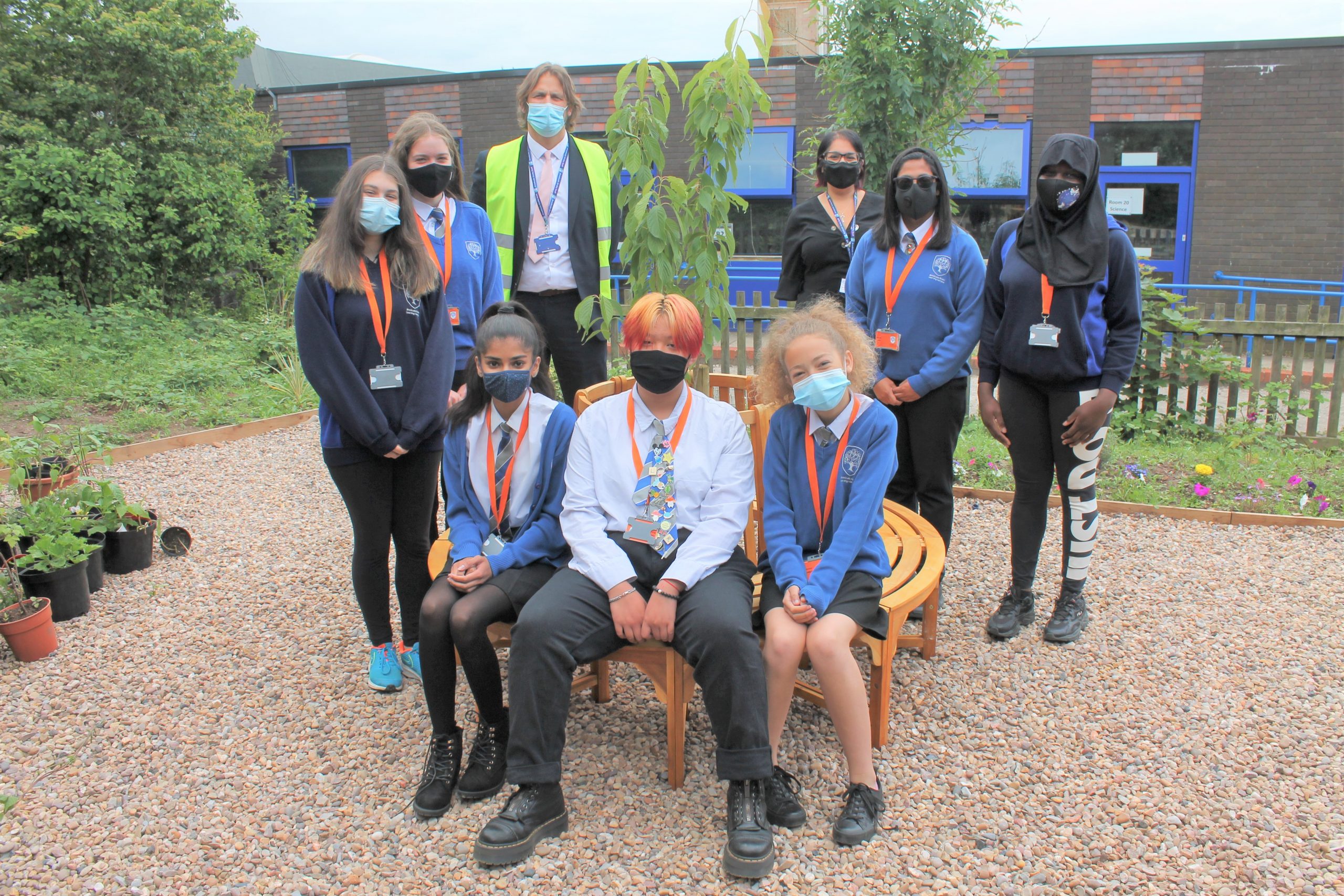 Richard Dawson from Wild Awake who judged the competition had this to say about the project:
'Seldom have I seen so many biomimicry ideas and examples come together in one design, I find these ideas both inspirational and practical. It might be a little costly but I'm sure the shelters will function as nice 'signposts' for biomimicry on the campus.  Good work and nice presentation!'
The girls win a £100 prize and will feature in the next DMU press release!